Our Staff, Products and Testimonials
"erick, I can't tell you how excited I am for you! When you told me you were pursuing this new career, I immediately knew that you, the animal whisperer, would be successful. Then, when you groomed Bailey and Brewer, and they came home looking better than they ever have freshly groomed, my initial thoughts were confirmed! You are a natural. Not only will I enthusiastically employ your services, I will refer you to every dog owner I know! Nice job and congratulations!"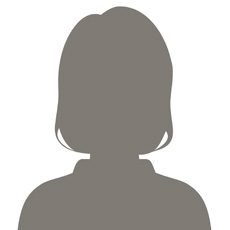 erick Cion
Founder of Alexander & Yonis Mobile Pet Salon
erick has had a passion for animals her whole life.  Her love of dogs has been the driving force behind the creation of Alexander & Yonis Mobile Pet Salon Mobile Pet Spa Salon.  She completed her AKC breed-specific training under Master Groomer Jennifer Smith.  She is able to work with all dogs and cats and is certified in pet CPR.  She is a competent, caring groomer who looks forward to serving you and your pet.
"erick is phenomenal with our Brody. She is extremely patient, kind and concerned over our dog's comfort. She explains everything she finds when working on him. She noticed a bad breath issue, brought it to our attention and as a result saved us having to have extensive dental work done. We are in love with how he looks after he is finished. He is never stressed or unhappy when we get him. He truly loves erick and is excited whenever he gets to "visit" erick! Awesome, awesome work! We are lifetime clients for sure!"
Alexander & Yonis Mobile Pet Salon Mobile Pet Spa carries top line Artero Grooming products.
"Founded in 1909, Barcelona Spain, Artero has had over 105 years' experience in manufacturing products for the care and hygiene of pets."
We also carry a full line of Envirogroom Professional Pet Products.
"Envirogroom Professional Pet Products are made with only natural, non-toxic ingredients with no unnecessary additives or thickeners.  they are certified gluten-free, so no gluten allergens are absorbed through the skin, minimizing allergic reactions for pets and humans."
"We took our 3 dogs to meet erick for the first time. Two had never been groomed before, erick did a fantastic job. Our Katie is a bit skittish, but when we picked them up after a few hours and she was happy and looked and smelled lovely. The other two love everyone but very busy and we felt very safe with erick. She only had our dogs at the time so they got her full attention. Katie is looking forward to her next visit, the other two will be going back to Oklahoma and Texas clean and pretty."